Car Shopping? Or Just Curious? Take a Virtual Test Drive
Welcome to MyGreenCar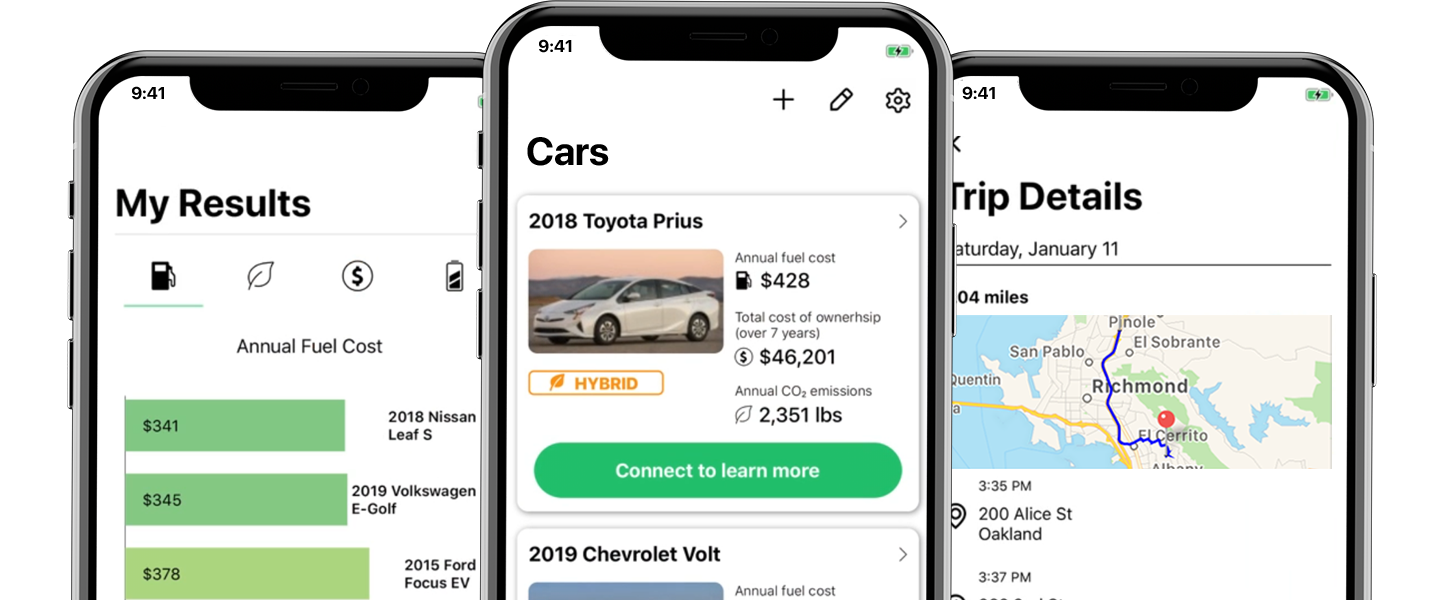 MyGreenCar is your virtual test drive. Compare cars for your unique driving.
How it works
Easy.
Just download MyGreenCar and choose the cars you have your eyes on. MyGreenCar detects when you're driving and records your trips. It then automatically calculates how different cars stack up for you.
Precise.
Our vehicle physics models are rigorously validated. MyGreenCar compares your fuel costs in any car, or for EVs predicts your range viability and charging needs. Take the guesswork out of comparing cars.
Personalized.
Compare any car for your unique driving. MyGreenCar accounts for how far you're driving, what hills you go up and down, what traffic you get stuck in, whether you're a lead-foot or ecodriver, and more.
Our Mission
We want to save you money. Along the way, we help save the planet.
We want you to see how much money you can save in a greener car. Our goal is to take the guesswork out of car shopping. We define "green" in the broadest possible sense. Need a pickup truck and wondering if one of the new aluminum body pickups makes sense? Thinking about a Hybrid but not sure if it'll pay off? Interested in an EV but not sure about range or charging? We help answer all of these questions – all personalized to your unique needs and driving patterns.
We want millions of people to see how choosing a greener car is easy and affordable. Along the way, we help prevent gigatons of global carbon emissions (that's a lot!)
Compare virtually any car!
Select from our database of vehicle physics models – we have virtually every car on the market! From conventionals, to hybrids, to electrics, to SUVs and pickup trucks… your next car is here!
Tell MyGreenCar which car you currently drive and we'll compare cars against your current car, for your unique driving.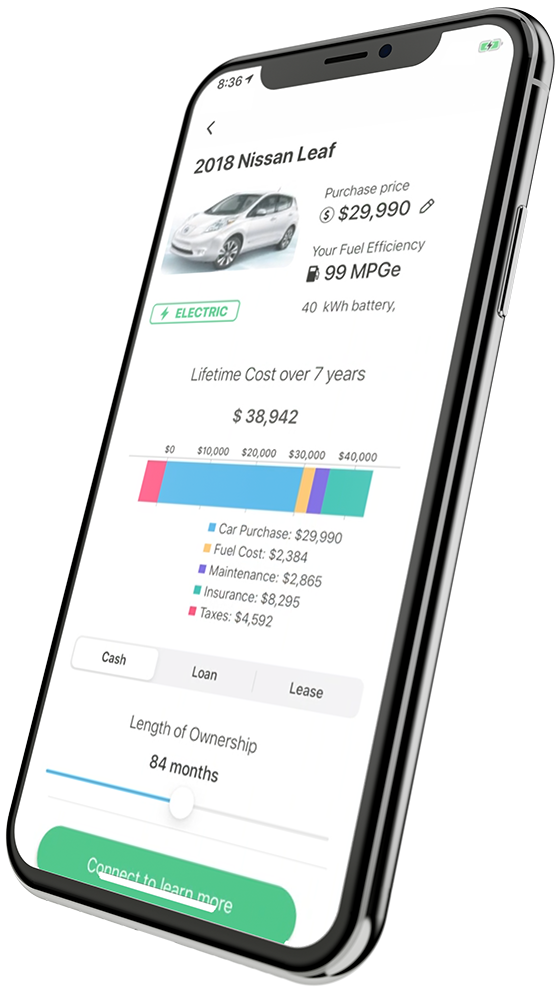 Thinking about an EV?
Ever wonder if an electric car is right for you? Eliminate range anxiety by seeing how different EVs stack up in their range viability. Understand how and where you might need to charge your future EV to meet your trip needs. Verify if you need to buy a special charger for your home, or whether you'd be just fine with 120V wall outlet in your garage. See if you even need a charger at your work or at other places – all for your unique driving.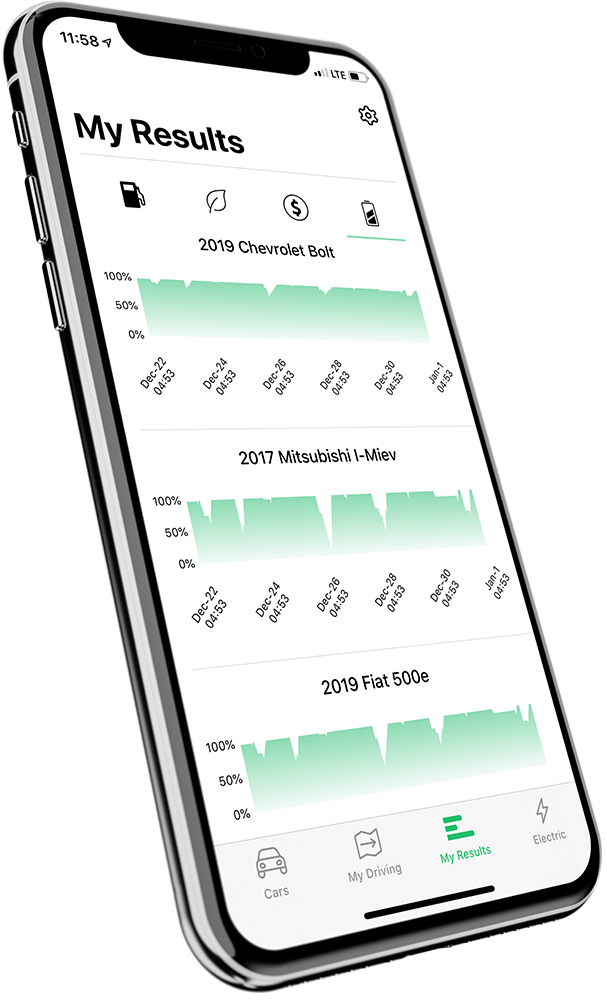 Press
Do you want to talk about us in an article or a post? Thanks a lot! Here is our Press Kit to help you in your work.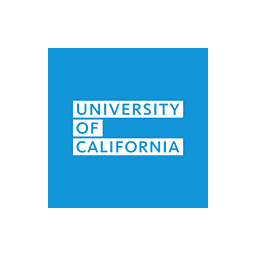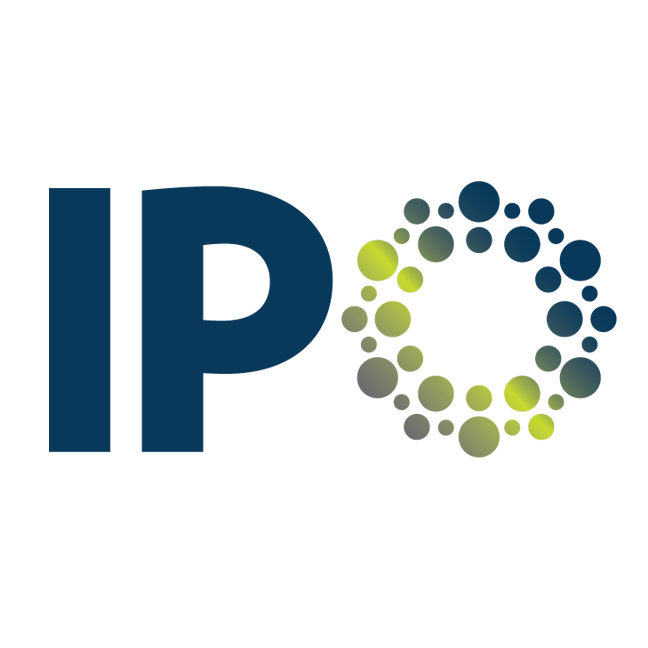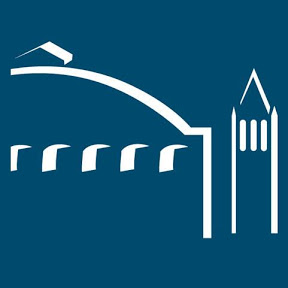 About Us
MyGreenCar was developed by Lawrence Berkeley National Laboratory, home to thirteen Nobel prizes. The Lab's motto, "Bringing Science Solutions to the World" is a mantra for the MyGreenCar team. We are inspired by the late Arthur Rosenfeld, a distinguished scientist from Berkeley Lab, who helped bring about California's energy efficiency revolution.
Our team strives to create a "Rosenfeld effect" in the transportation sector. We want to help prevent gigatons of carbon emissions while saving YOU money.